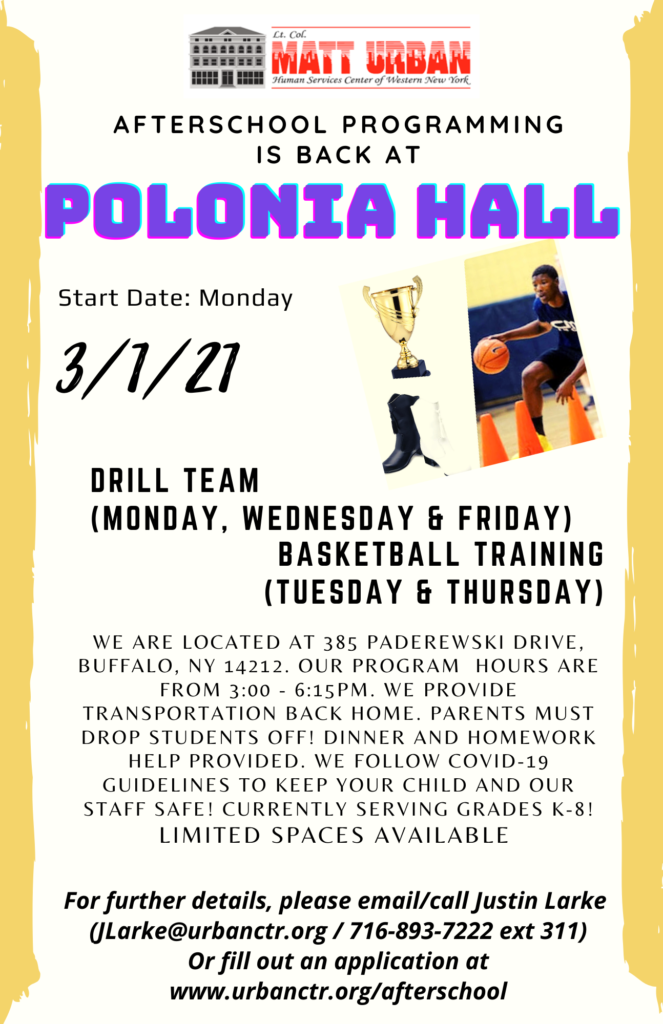 We're excited that in-person afterschool programming will return to our Polonia Hall site at 385 Paderewski Drive, beginning March 1, 2021. We will be following COVID-19 guidelines and limiting the number of participants in the program for safety reasons.
To fill out an application to participate in the afterschool program, click here.
Please contact Justin Larke at jlarke@urbanctr.org or at (716) 893-7222 x311 for more information.