Youth and Family Services are offered at the T. J. Dulski Center and Polonia Hall.
In 2017, our Youth Department provided after-school programming and a safe haven for 675 low-income, at-risk neighborhood youth
Our program and mission is dedicated to improving student's academic achievement, promoting healthy social-emotional development, health and wellness and cultivating student's interests in different cultural, recreational, and academic activities that will develop and continue throughout their lifetime.
Our 3 Overarching Goals:
Enhance academic achievement of students participating in the program.
Develop good citizens who make healthy choices at home, at school and in the community.
Increase family involvement in the child's education and within the school community.
How do we reach these goals?
1 hour of academic enrichment M-F with certified teachers and support staff.
1 hour of enrichment activities such as Paint the Town, Zumba, Sports activities, Theater, STEM science activities, Entrepreneurial classes, Cooking, Girl Scouts, Boy Scouts, Male mentorship, Build A Bike, Animal Adventures, etc.
Activities for parents and children to work together monthly and specialized workshops for parents based on their need.
Healthy dinner nightly that meets the Child and Adult Care Food Program guidelines.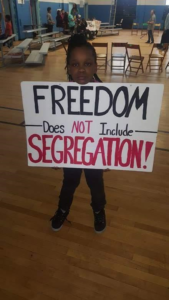 The following is an overview of the services offered at the sites:
Youth Program
(Polonia and Dulski) For children 6-12, features educational programs, tutoring, computer labs, indoor and outdoor recreation, field trips, speakers and visits from the mobile library.
Food

Pantry
The Matt Urban Center manages several food pantries at various locations. Food collected by an aggregate of agencies is allocated to the sites by the Food Bank of WNY and distributed to the service area's income qualified residents at the sites. Distribution is done at scheduled times although emergency distribution may be done by referral, Check with sites for times and further
information.
Block Clubs
(Polonia/Lombard Street Block Club, The Lost Voices of Precious Blood Block Club) These block clubs meet monthly to discuss public safety, community concerns, environmental issues, etc.
~Polonia/Lombard meets
~Lost Voices meets every first Tuesday of the month at 6:30pm
Teen Workforce Development Program
This program is devoted to supporting the at-risk youth living in the Broadway-Fillmore neighborhood for the purpose of enriching their lives and encouraging futures of success and fulfillment.  We are dedicated to developing the youth by providing necessary supports so that they may successfully assimilate into the workforce community.
~Monday – Friday, 6pm – 9pm at 385 Paderewski Drive, Buffalo NY 14212
Child and Adult Care Food Program
Hot meals, sandwiches and snacks are served to children who regularly participate in the Urban Center's programs. Food is provided by Cater Tots to meet the children's daily, dietary needs.
Senior Program
(Dulski) Social program for senior citizens, cards and bingo. Offering senior housing, case management, and transportation.
SASSY
Summer, Arts, Science and Sports for Youth. Sign your kids up for a summer of fun! Arts and Crafts, Team Sports, Science Experiments, Reading, Math Challenges, Creative Writing, Field Trips, and much, much more! It runs from 8 A.M. to 4 P.M.
Youth and Family Services locations:
Polonia Hall
385 Paderewski Drive
Buffalo, NY 14212
716.893-7222 x311
T.J. Dulski Center
129 Lewis Street
Buffalo, NY 14206
716.893-7222 x403
21st Century Community Learning Center programs locations:
Harvey Austin School #97
1405 Sycamore St. Buffalo NY 14211
K-8th grade
Build Academy School #91
340 Fougeron St. Buffalo NY 14211
K-8th grade
Harriet Ross Tubman School #31
212 Stanton St. Buffalo NY 14211
K-8th grade
To Apply, complete these forms and send via email to Danyel Sease and Justin Larke. Or request an application via email. 
**********
Danyel Sease
Director of Community Services
Office Location:
T.J. Dulski Center (Satellite Location)
129 Lewis St.
Buffalo, NY 14206
Phone (716) 893-7222 x403
Fax (716) 240-9966