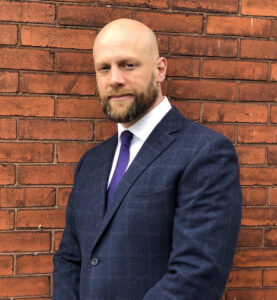 Dear Friends of MUC,
I have been thinking a lot recently about transition. Clearly, I have been experiencing a transition the past two months as I have assumed this new role with MUC. The agency, of course, has been in the process of transition for some time. The immediate neighborhood as well, as the City at large has transitioned a great deal over decades and more noticeably in the past several years. And our nation, due to COVID-19 and many other factors is currently in a period of great and historic transition.
Transition is not a bad thing, but it is also not inherently good and can often be associated with pain. Positive change and transition which trends towards growth and success requires thoughtful planning, engagement of stakeholders, commitment and the ability to adapt. It means recognizing and respecting the past while addressing the needs of the present, and anticipating and being prepared to meet the needs of the future.
I believe that this neighborhood, City, Country and especially this organization are poised to transition to a stable, sustainable and vibrant future. As long as we remain committed to values such as open communication and dialogue, a belief that all members of society are entitled to a life of dignity and respect, and understanding that our impact collectively is more than that of ourselves alone, I believe that brighter days are indeed ahead.
Sincerely,
Ben Hilligas