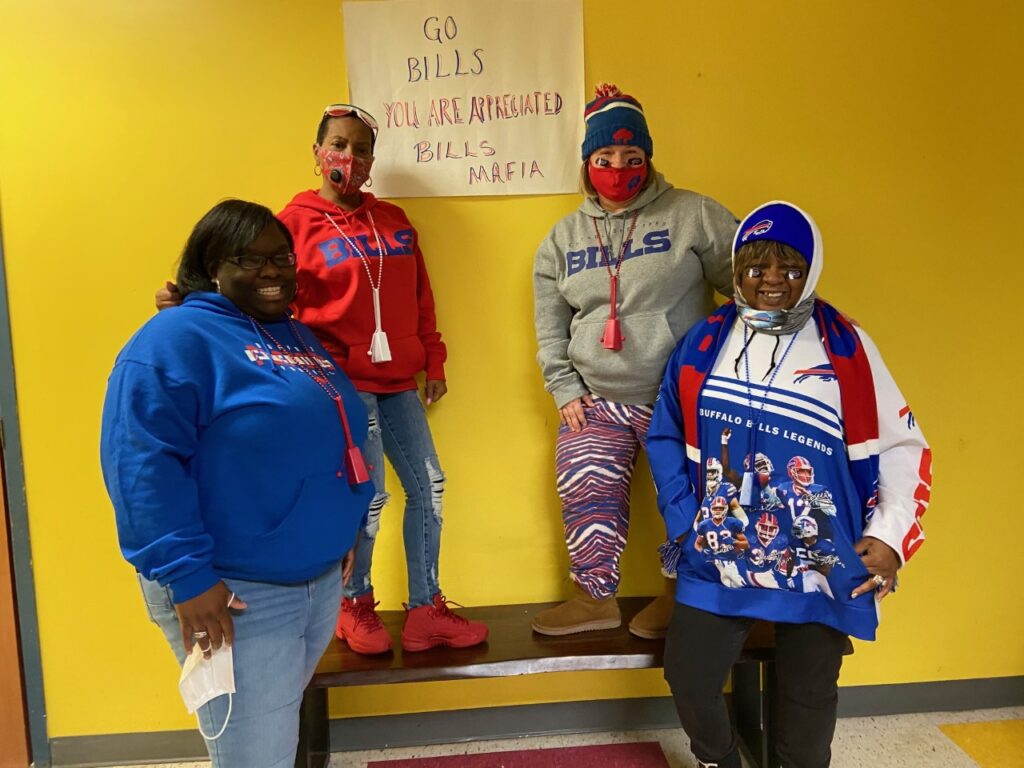 We wanted to congratulate our beloved Buffalo Bills on an amazing season! This team has given hope to so many this year, including the Matt Urban Center and the clients we serve. We also want to give a special shout-out to the following Bills players for their acts of generosity during the holiday season:
Matt Barkley and his family made a $10,000 donation to our Hope House women and children's shelter to make Christmas brighter for our residents (their second donation in 2020!) Matt also teamed up with local apparel company Buf on Weck to sell Buffalo Renegade shirts and hoodies, with part of the proceeds benefitting our organization.
Josh Norman and his Starz 24 Foundation donated blankets, socks, hats, gloves, hand sanitizer and hand warmers to our Homeless Outreach team to help take care of their clients during the cold winter months.
Micah Hyde's IMagINe For Youth Foundation's Kicks for Kids initiative donated 25 backpacks filled with Nike Sneakers, Nike Shorts, candy and Buffalo Bills gear to the children in our youth after-school program and those staying at our Hope House shelter.
The Bills' Women's Association also provided funds for a beautiful catered holiday meal for our Hope House residents and staff to enjoy together to celebrate the season.
We're so grateful to have a hometown team that not only plays with tremendous heart, but also keeps our community close to its heart. We're always rooting for them. GO BILLS!