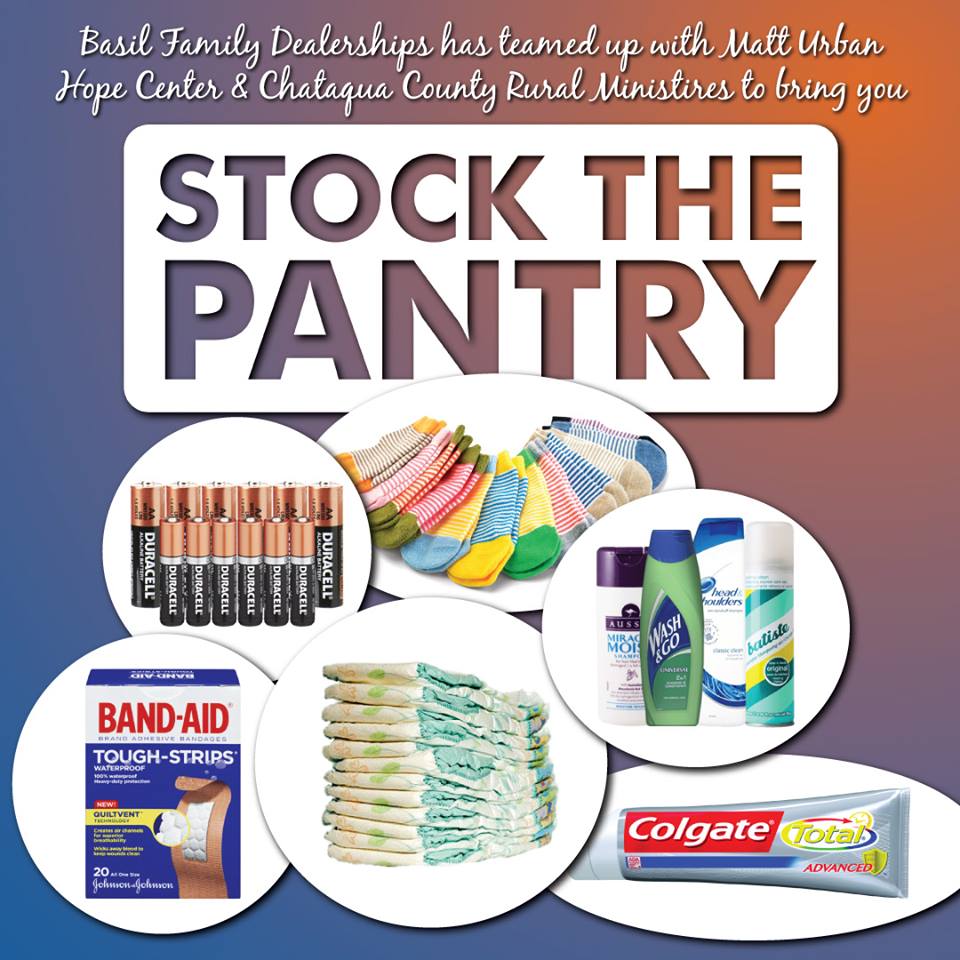 Our friends at Basil Family Dealerships are generously hosting a donation drive throughout the month of February to stock our personal essentials pantry! There will be donation boxes at their 9 Buffalo area locations where visitors can drop off items to be donated to our Hope Center's personal essentials pantry. Items being collected include the following:
To top it off, Basil Family Dealerships is also doing a social media promotion! For every person who likes their Facebook page in the month of February, they'll donate a dollar to our agency! Help us thank them for their generosity and raise some much needed funds to support our clients – follow this link to their page and click the "like" button.
Thanks to Basil Family Dealerships for their generous support for our agency and the clients we serve!